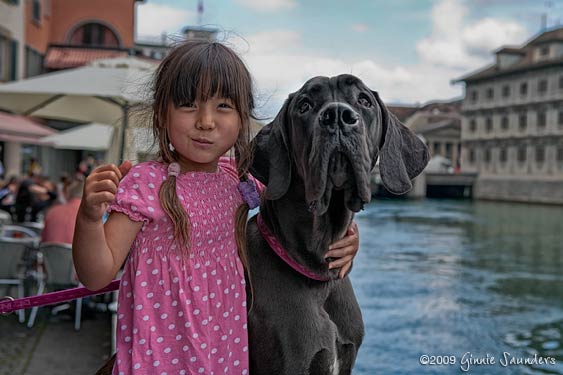 — A Great Dane in Zurich —
June 24, 2009 – Last Friday (June 19) we traveled to Zurich, Switzerland, from our "summer home" in Delmenhorst, Germany. We took the train to Hanover and then flew on to Zurich. We arrived at our hotel very wet and very tired; it was 10pm and pouring rain. After a nice Swiss dinner at a nearby restaurant, we headed back to the hotel and crashed.
We were up early the next day, eager to explore the city. We were mesmerized by the beauty of the place. Just gorgeous. As we strolled along the river we encountered, much to our surprise, a large black Great Dane. His owner, Su, told us that Akari, whose name means "Life" in Japanese, is only 8 months old. He sure was big!
Akari comes from Prodomo, a Swiss kennel located in Erlinsbach. (Wherever that is?) After chatting a bit, Su asked me to take some photos of Akari with her young daughter, Jayun. Jayun was more than happy to be photographed. Akari, however, was much more interested in watching a Mute swan swimming in the river. That huge swan was his primary interest but Akari did take a moment to give me a kiss, and I managed to get a few nice shots before we moved on: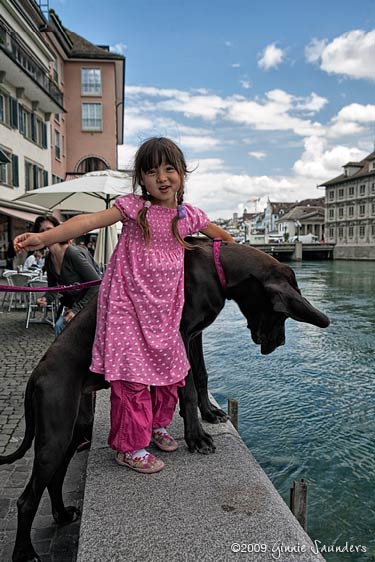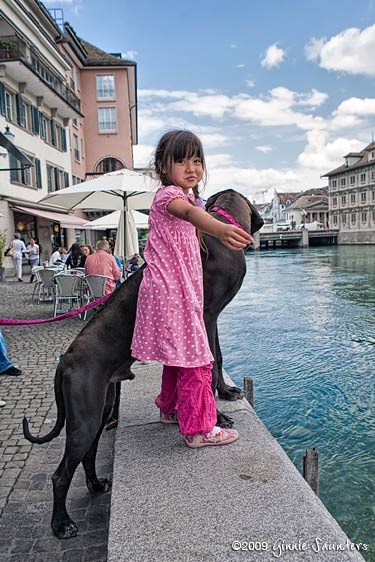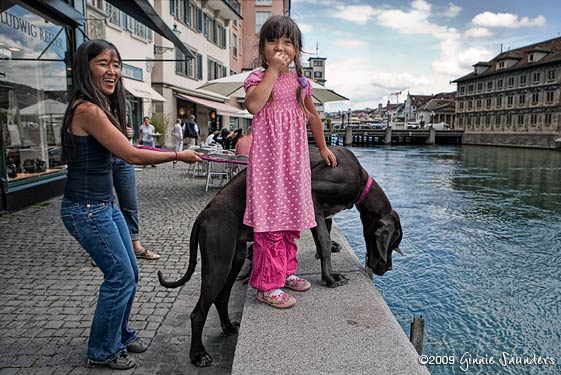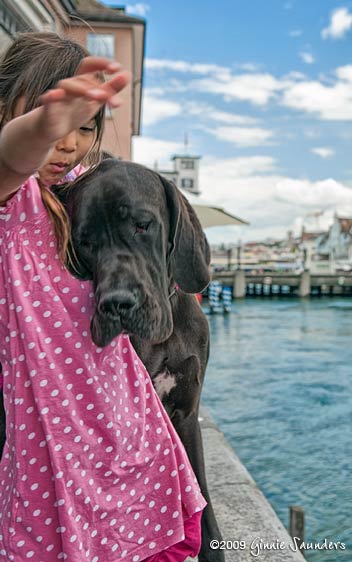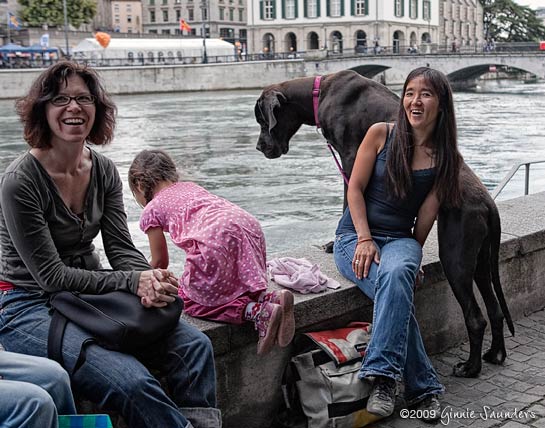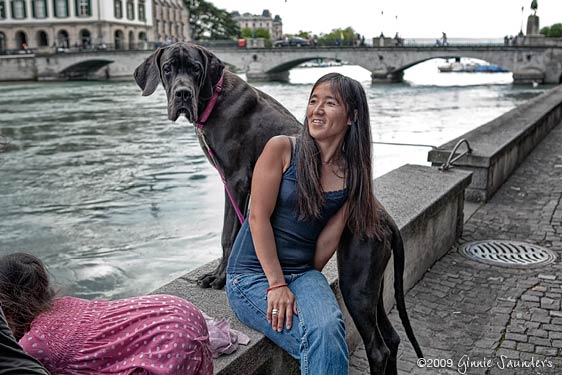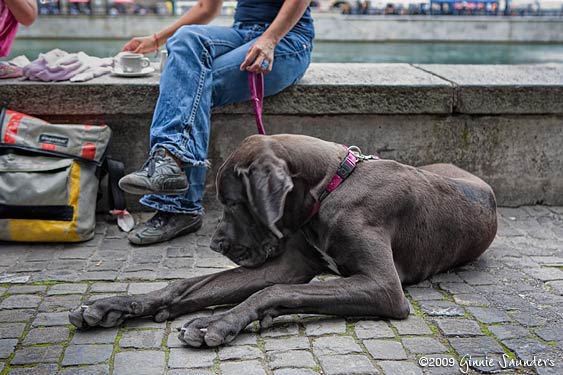 Akari is a lovely black Dane; he looks a little brown in these photos because he was blowing his coat — as you can see pretty clearly in the above picture. The last photograph, shown below, was shot from a bridge some distance away. See the white swan in the river near the wall? If you look closely you can see Jayun peering over the wall, watching it from above: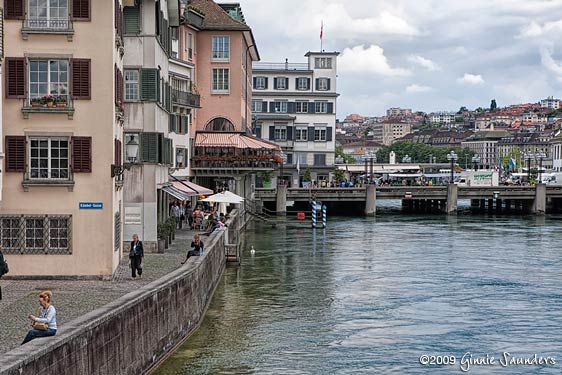 ---
©2002-2008 by Ginnie Saunders. All rights are reserved. No part of this web site may be reproduced or transmitted in any form or by any means — electronic or mechanical, including photocopying, recording, or by any information storage or retrieval system — without written permission from Ginnie Saunders. To learn more about copyright issues on the web, visit the Web Law FAQ.






Ginnie.com, Inc.
PO Box 50314
Columbia, SC 29250
(803) 783-3169
www.ginnie.com