— Halloween, Barcelona Style —

November 3, 2008 — Last week we celebrated one of America's favorite holidays, Halloween. For those who just can't get enough of Halloween I have something special for you, courtesy of Barcelona, Spain. You'll be happy to know this is not a trick. It's a treat...
Spanish Eye Candy
In an earlier installment I told you Barcelona is a glorious place, and that it is. While the city may not celebrate an American-style Halloween, it is home to some of the world's most creative and talented street performers. Posing as elaborate "human statues" these individuals will hold a motionless stance until a crowd gathers hoping to see them twitch, or better yet, do something interesting. The audience is rarely disappointed. Street performers are quite happy to perform and pose for pictures — but only for a tip. Many of the best street performers can be found along Barcelona's famous pedestrian boulevard, La Rambla, where every day is Halloween. So sit back and enjoy the show...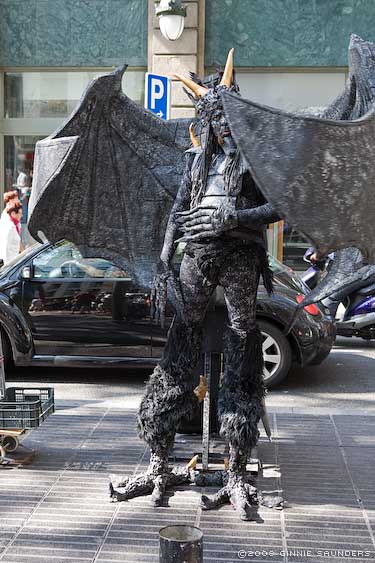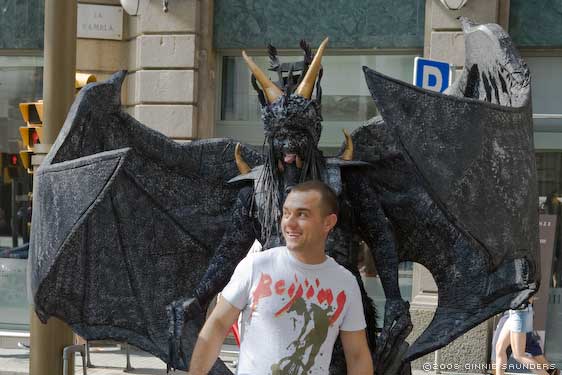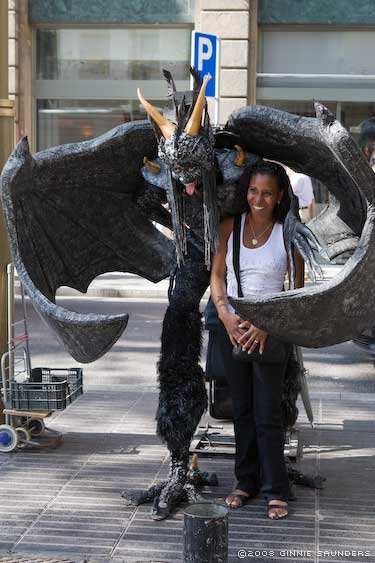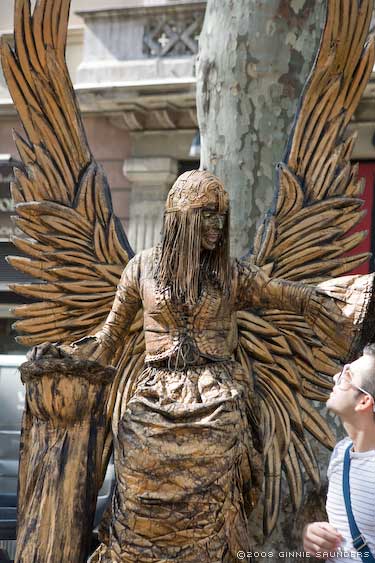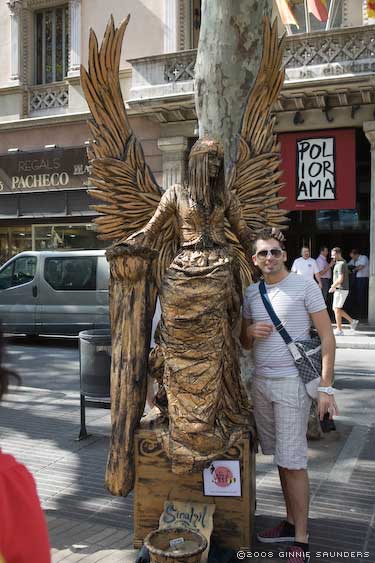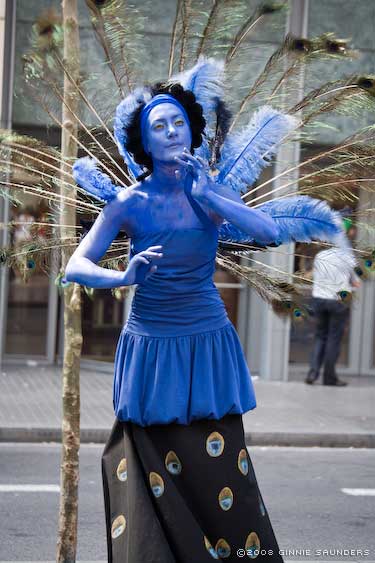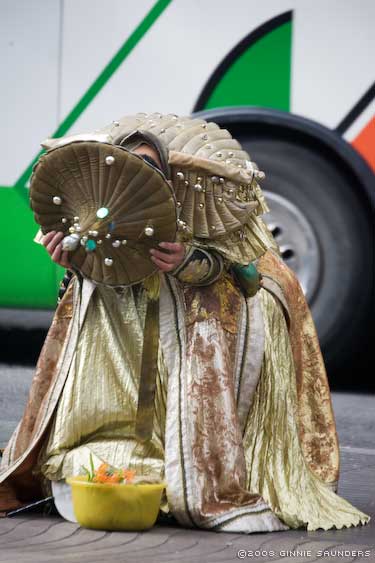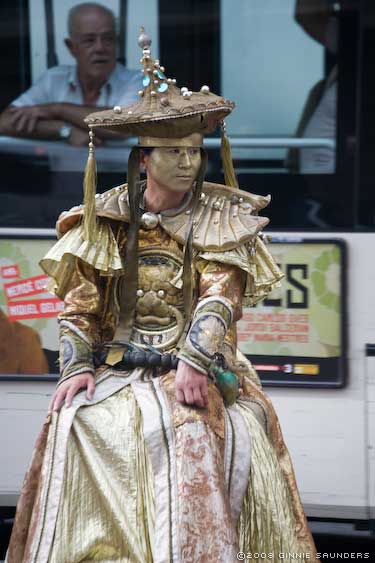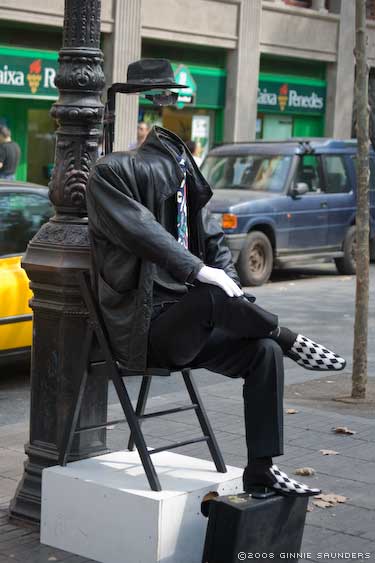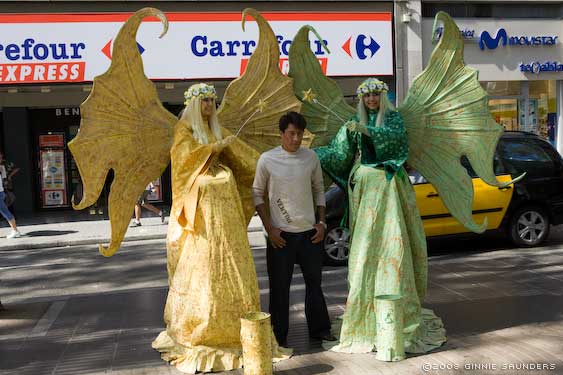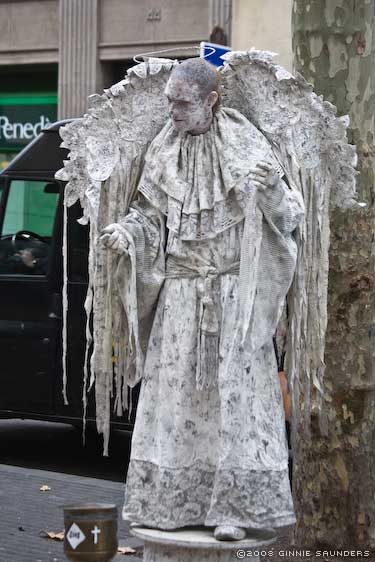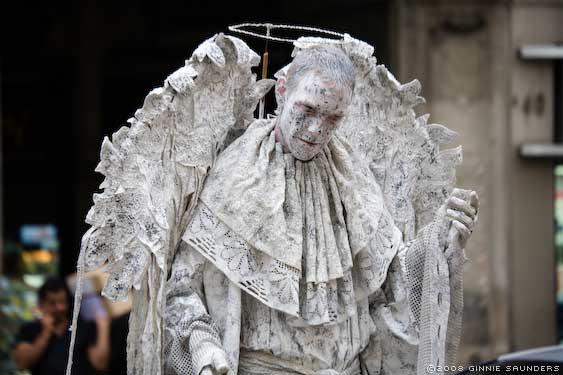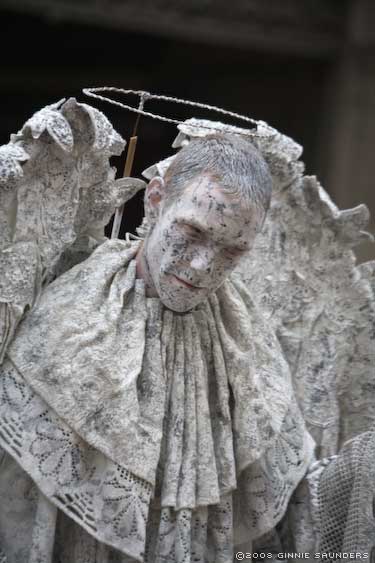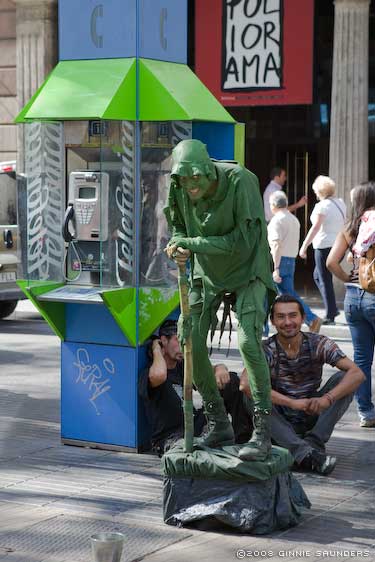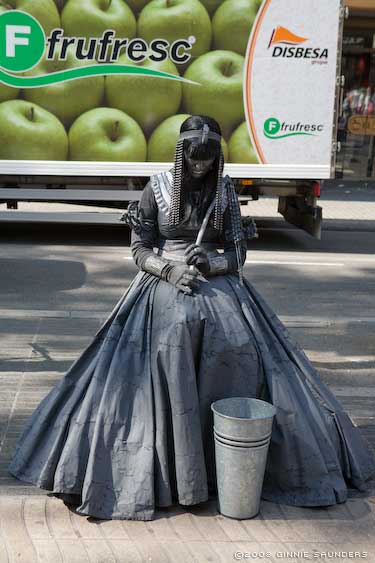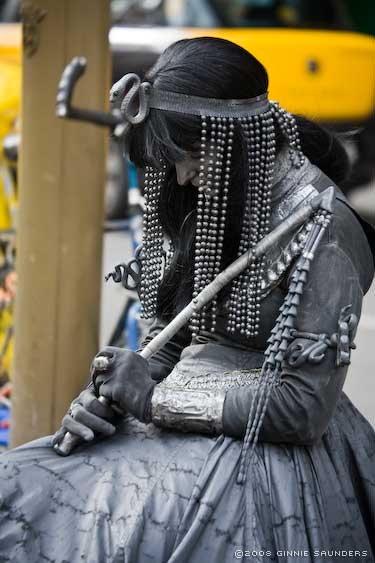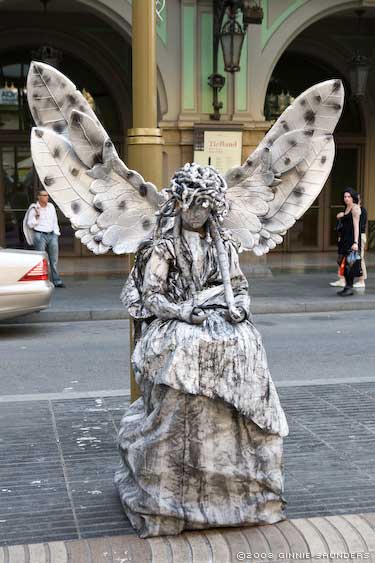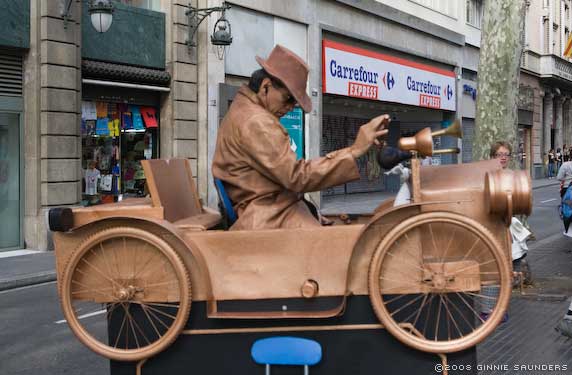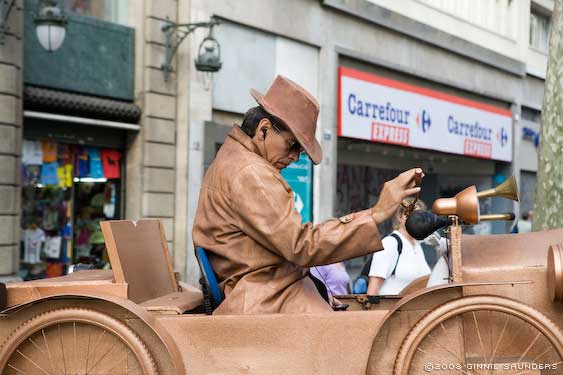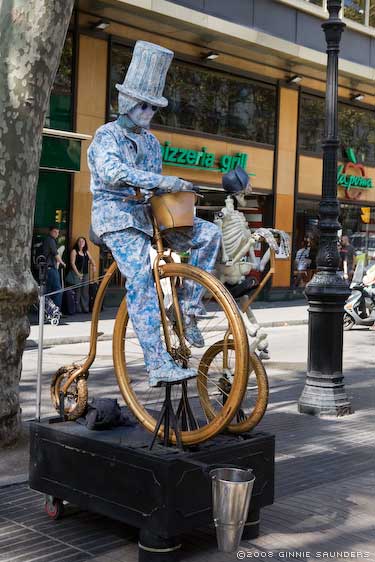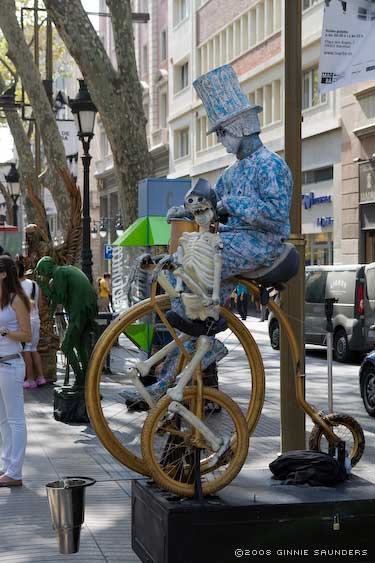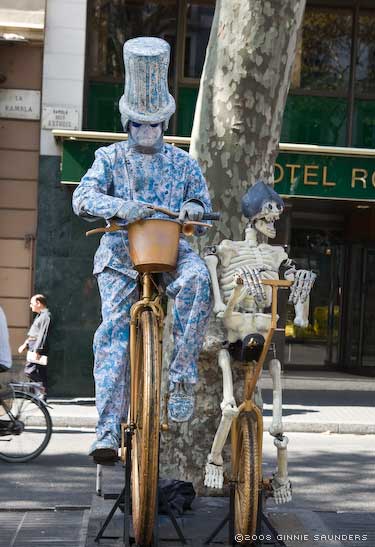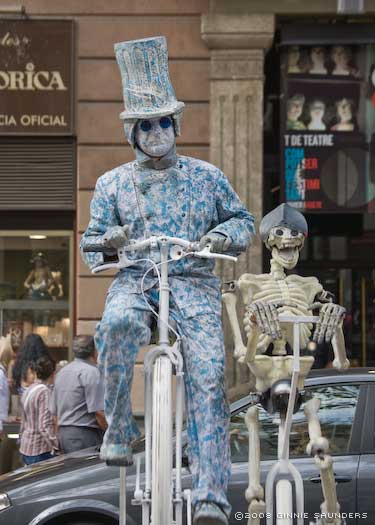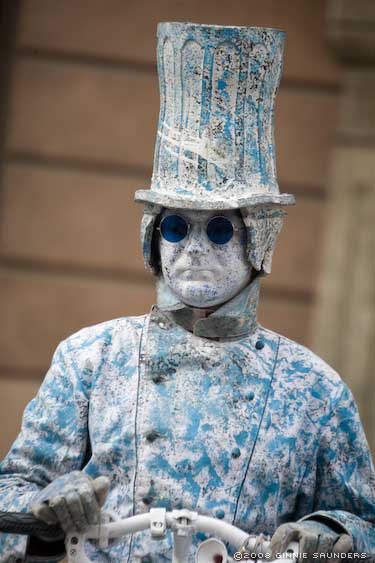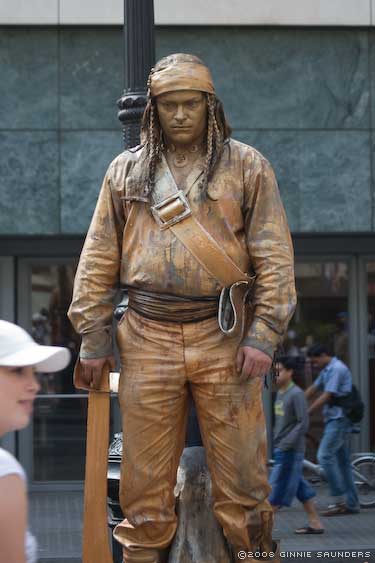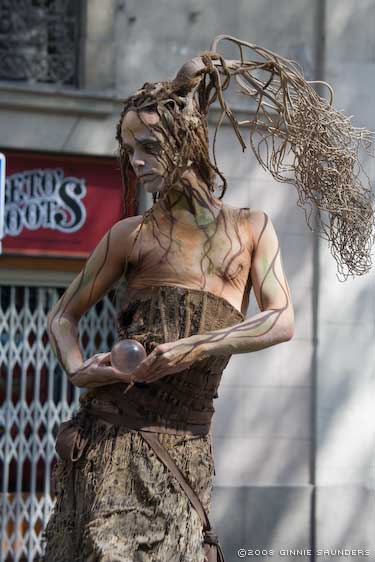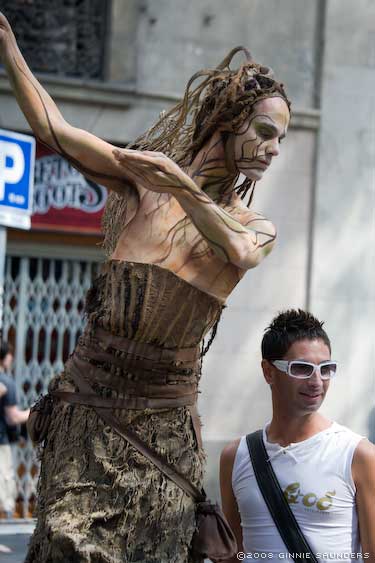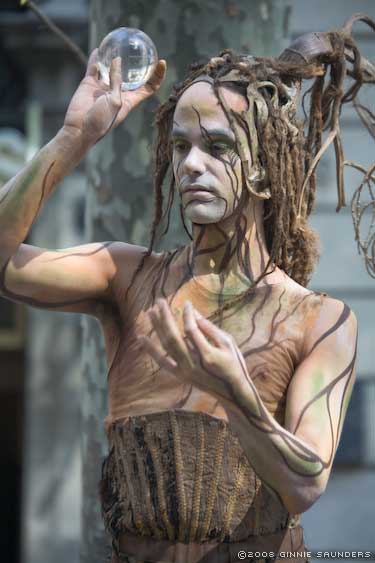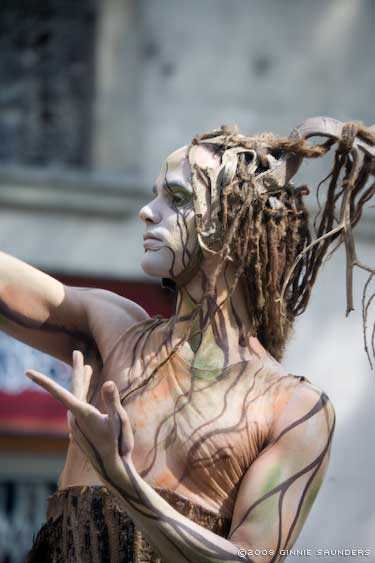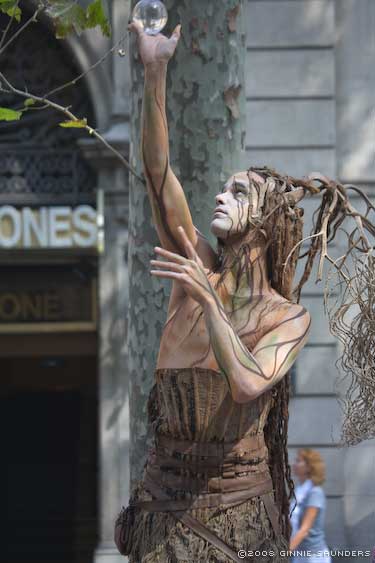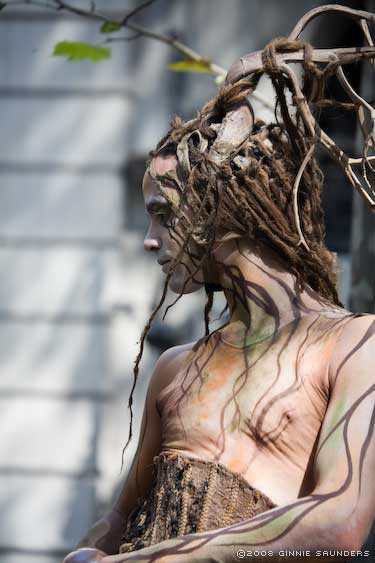 I have a favorite; in fact I have two. What about you?


---
©2002-2008 by Ginnie Saunders. All rights are reserved. No part of this web site may be reproduced or transmitted in any form or by any means — electronic or mechanical, including photocopying, recording, or by any information storage or retrieval system — without written permission from Ginnie Saunders. To learn more about copyright issues on the web, visit the Web Law FAQ.






Ginnie.com, Inc.
PO Box 50314
Columbia, SC 29250
(803) 783-3169
www.ginnie.com