— TO BERLIN AND BACK —

August 10, 2008 — After two months of living in Delmenhorst we decided to spend a little time in Berlin. With a population approaching 3.4 million, Berlin is 45 times the size of Delmenhorst. The city's footprint covers 344 square miles. That's a lot to see!
Here are some highlights of our visit:
Views of the Berlin Cathedral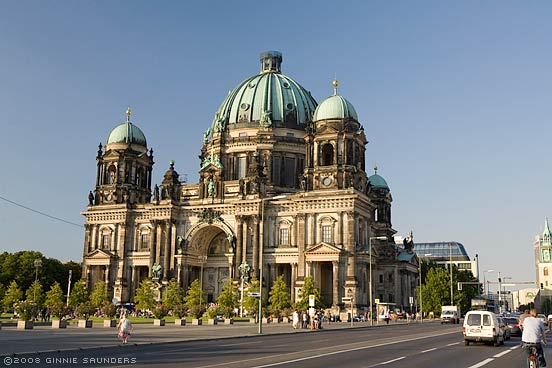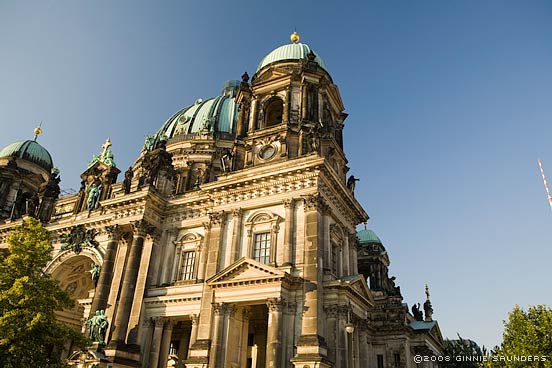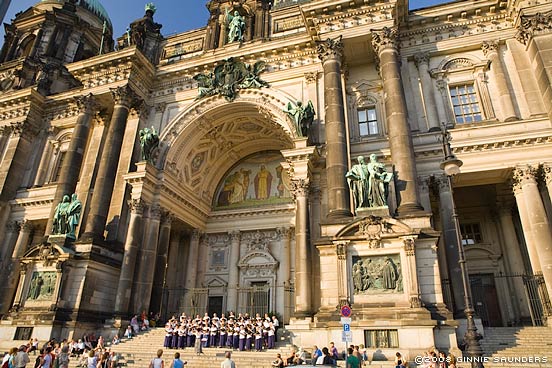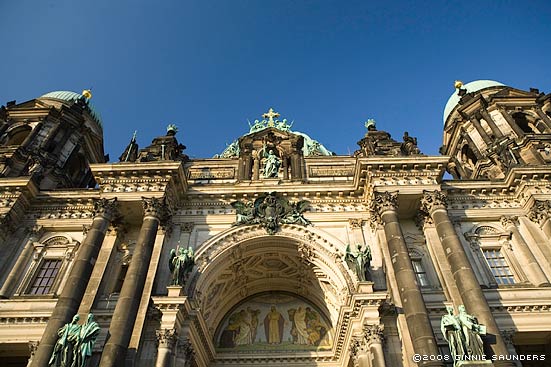 Remnants of the Berlin Wall
(preserved as a reminder)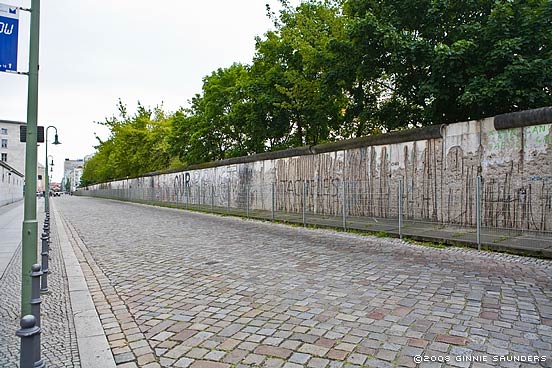 Checkpoint Charlie
(preserved as a reminder)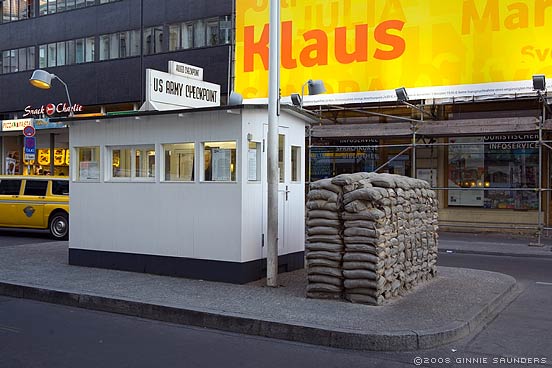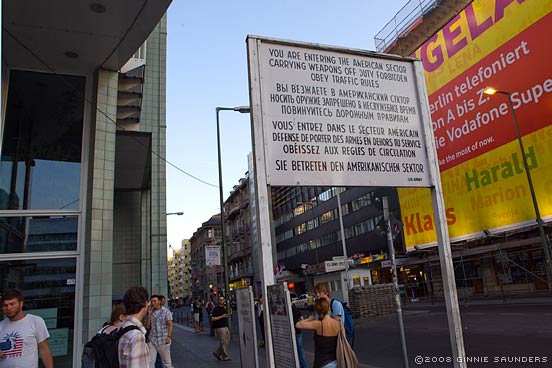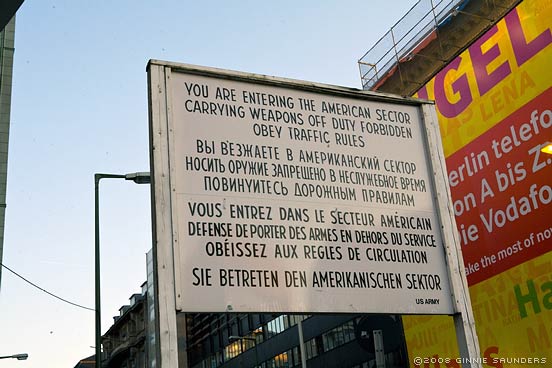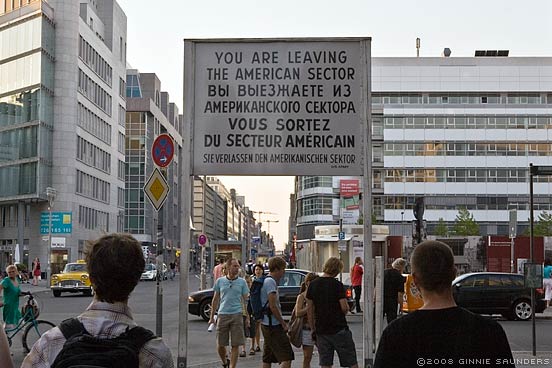 Life at the Berlin Zoological Garden
home to the largest collection of animal species in the world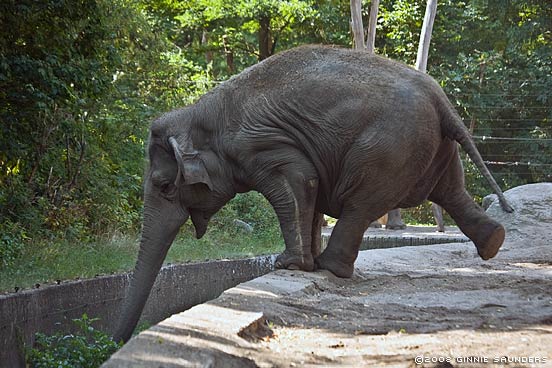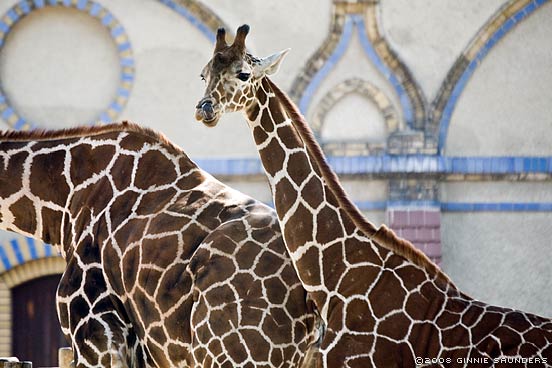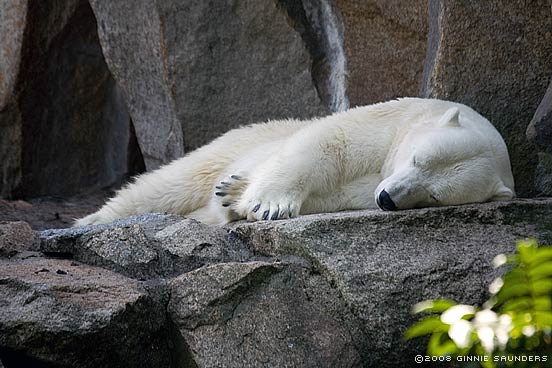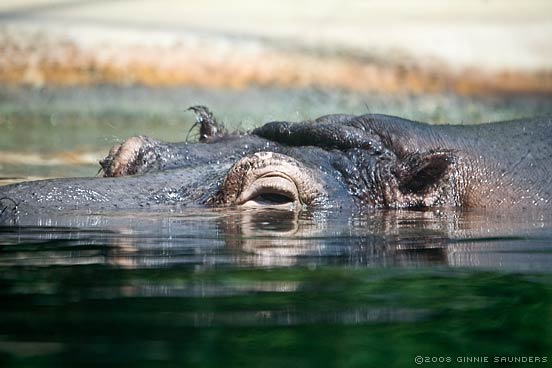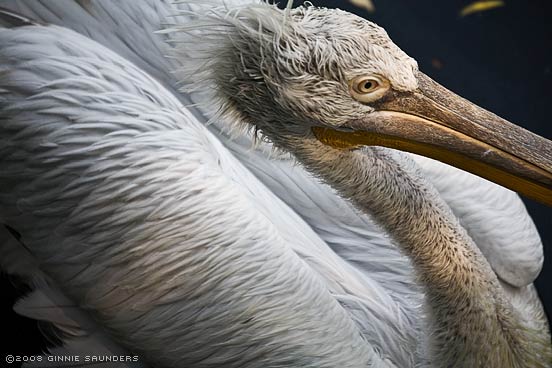 The Brandenburg Gate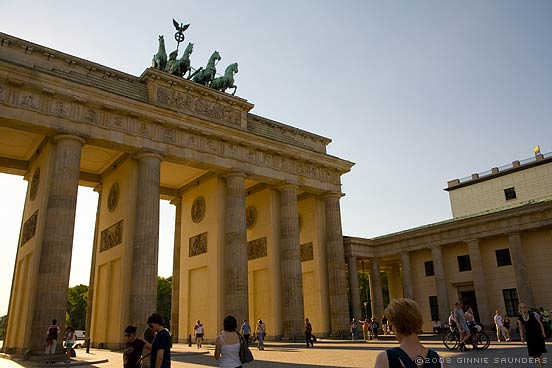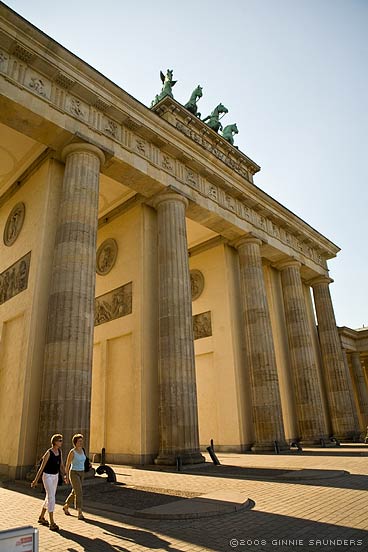 Kaiser Wilhelm Memorial Church
partially destroyed in 1943 during a bombing raid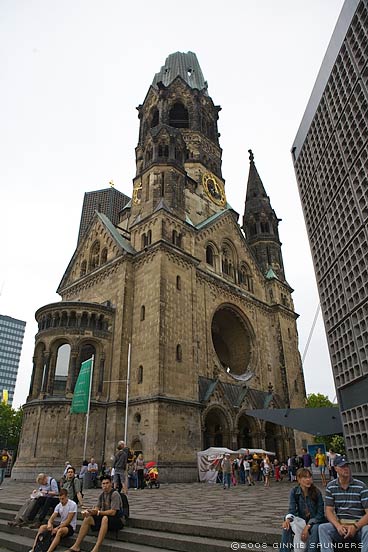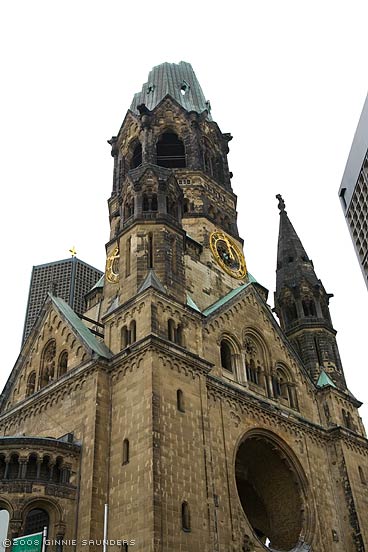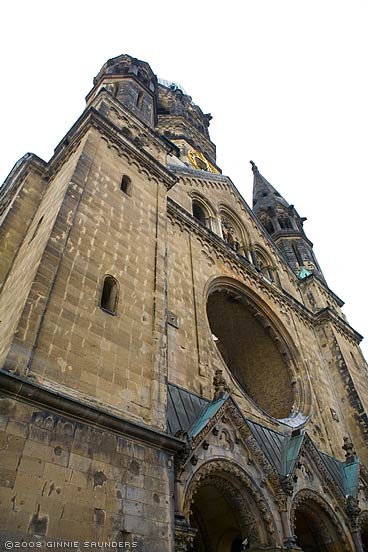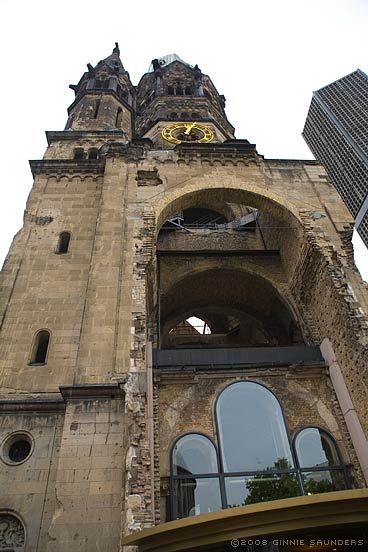 View of Berlin
from our room at Swissotel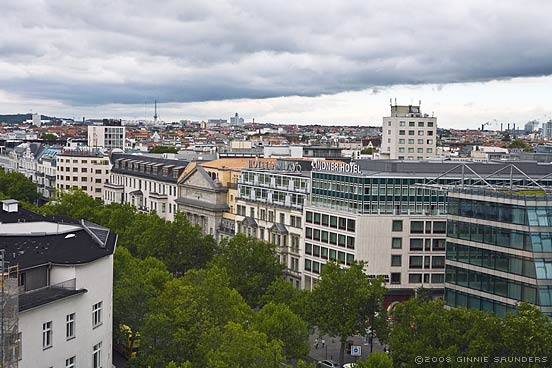 Würst Vendors
(sausages in Germany outnumber ants)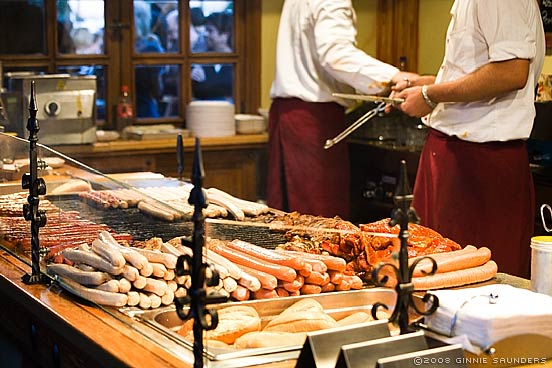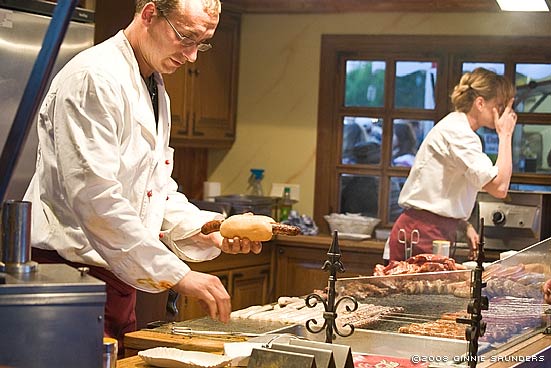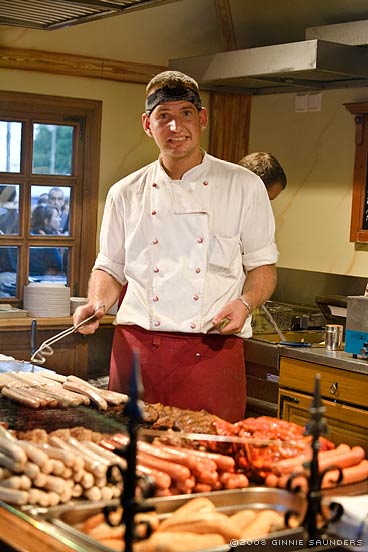 ... more to follow, next week ...
---
©2002-2008 by Ginnie Saunders. All rights are reserved. No part of this web site may be reproduced or transmitted in any form or by any means — electronic or mechanical, including photocopying, recording, or by any information storage or retrieval system — without written permission from Ginnie Saunders. To learn more about copyright issues on the web, visit the Web Law FAQ.






Ginnie.com, Inc.
PO Box 50314
Columbia, SC 29250
(803) 783-3169
www.ginnie.com